The Legendary Intore Dance in Rwanda
August 27, 2021
0 Comments
---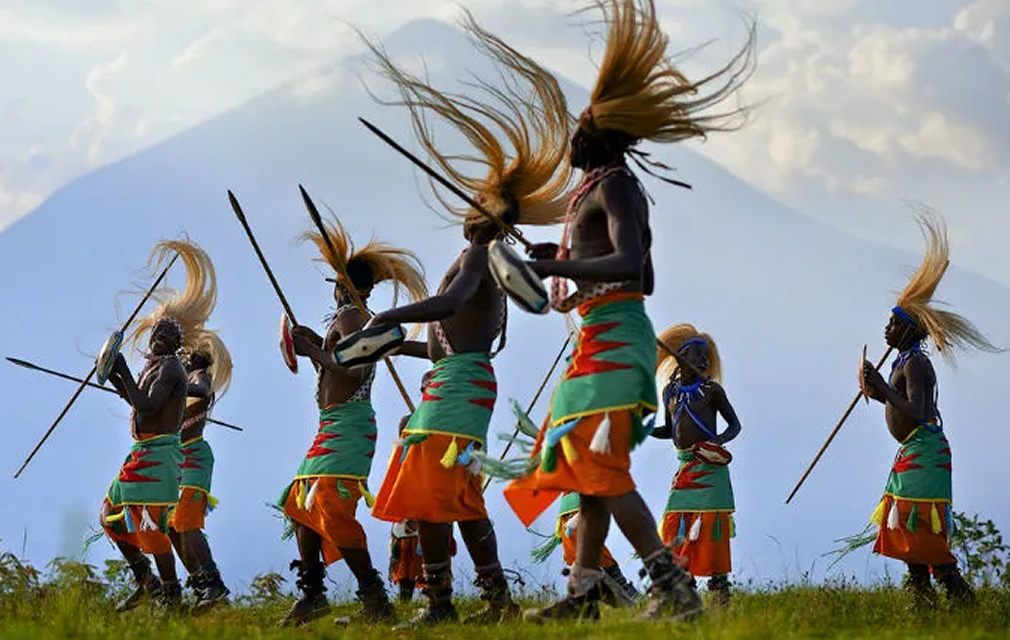 ---
With the many Rwanda traditions and belief, Intore dance is the most colorful and wonderful to experience filled up with exciting songs and dance expressions. It's now ages but Intore dance is still at it and trendy for every Rwanda cultural celebration and event that require outstanding cultural fun. The performance brings out the joy and feeling of Rwanda locals towards their culture and belief that has been kept and valued for generations. The amazing bit about Intore is that trends come and go, songs come and fade off but its strong cultural value and attachment makes it firm each day.
Even tourists and visitors to Rwanda find a unique story to tell about the dance to either fellow travel buddy's or to home people after their Rwanda holiday. The dance rocks in all corners of Rwanda showcasing the reformed art form refined over centuries in the courts of Rwandan kings. Historically it was a dance performed by returning warriors in celebration of their battle victory. Usually it was the men heroes that could perform wearing grass wigs and carrying spears.
Today watching Intore dancers as they move from side to side combining style and happiness is another interesting culture experience one shouldn't miss out while in Rwanda the land of thousand hills and views. The point when dancers on stage stop with arms outstretched giving way to other components songs and drums is very thrilling and fun.
Sometimes trying out the dance makes it more interesting for tourists and guests at the dancing ground. Men and women in Rwanda respect the dance regardless of the relentless waves of civilization. Besides owing one of the most vibrant cultural traditions makes Rwanda famed across the globe not only as a great destination for gorilla tracking but also a finest place with rich cultural values and traditions.
According to the Rwanda locals, Intore dance is known to be a celebration of joy and unity. According to Rwanda locals the dance is based on obvious facts of expressing unity and brotherhood a hard pack to be broken from generation to generation. You won't imagine the joy that the dance bring to the dancers, audience and locals that gather to witness the trendy cultural entertainment of Rwanda culture.
It's the most inspiring dance for both young and old and when seeing the dance, the word "incredible" would be underestimated. Surely this makes the world of African culture one of the most favorite on Africa vacations ranking Intore the finest cultural entertainment in not only Rwanda but Africa as all.
No wonder many Rwanda tourists and travelers find it pleasing and fun to check out while on their Rwanda safaris. Besides those on gorilla tracking tours shouldn't miss out a chance to witness this most exciting cultural entertainment sited close to Volcanoes national park.The gorilla guardian village is a must visit while on a gorilla safari in the Rwanda's Volcanoes National Park. The performers are past poachers and hunters who have changed their lifestyle through community participation in tourism.
As always travelers lookout for amazing adventures, drinks out, eats out and great overnight places but Intore dance offers true cultural fun that awaken senses in the traditional environment in beasts and beauties. Don't fail to visit other Rwanda cultural attractions like genocide sites,Institute of Scientific Research and the National Museum, Kings place,Kigali city and other towns with different community projects.