20+ Things to Do on a Holiday in Kigali, Rwanda
December 29, 2022
0 Comments
---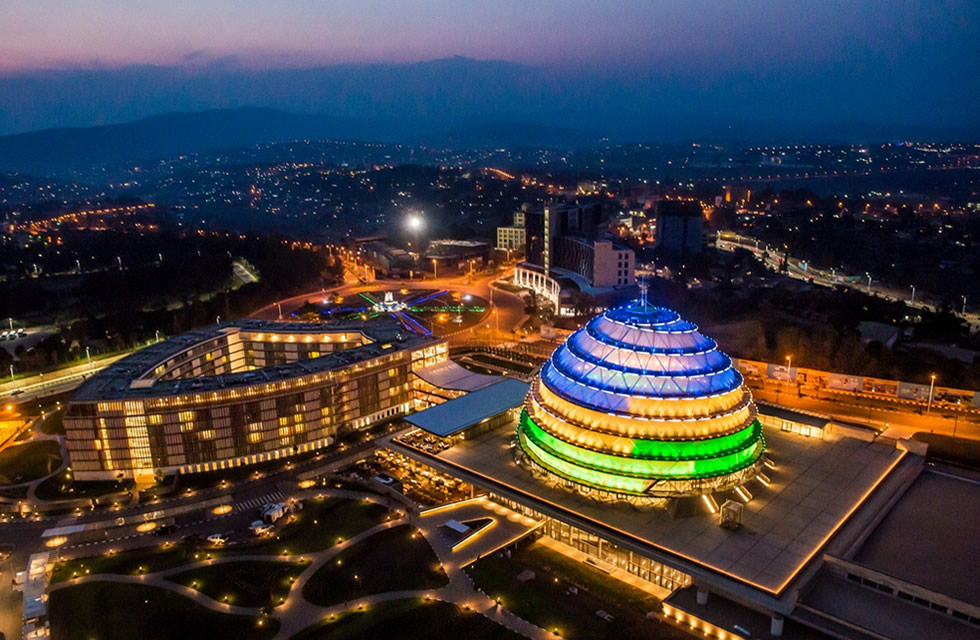 ---
Kigali deserves more space in a tourist's itinerary than a one-night stopover bookending the ultimate adventure: trekking to see mountain gorillas in Volcanoes National Park Rwanda. Over the last two decades, Rwanda's lush, hilly capital has developed into a vibrant cosmopolitan destination, teeming with art, culture, and cuisine. Plus, the attractive urban center is one of the cleanest and safest cities in all of Africa.
Attractions that tourists expect to see hit the road on a Rwanda gorilla safari include the following;
Climb Mount Kigali
As a city with many hills, climbing one of them is a must during your stay. Of all the hills in the city, Mount Kigali is the most interesting. Mount Kigali is not actually a mountain but the Attractions in Kigali tallest hill in Kigali. The name is an attempt at capturing the attention of tourists in the city. Mount Kigali is 6,000 feet high and to get to the summit, one needs to get to the starting point in Nyamirambo (Close to Sun City hotel). Getting to the summit rewards tourists with the best views of the entire city and is an excellent spot for group photos. After enjoying beautiful views of the city, tourists tend to go for a meal or drink at Mera Neza. There is also a ranch in Fazenda Sengha for those interested in horse riding.
Motorbike tour
Also known as boda, motorcycles are arguably the most popular and convenient means of transport in Rwanda. Motorbike transport in Rwanda is more formalized and organized. There are strong laws governing operators. For example, every rider has a designated station, protective head gear (for both the rider and passenger) and a limited carrying capacity. A tourist can rent one for a self-ride or be taken for a city tour by one of the riders. Motorbike tours are excellent for exploring Kigali in a more personal way. You are able to see parts of the city that you wouldn't with a car. Motorbikes are fast and flexible allowing you to visit different sites within a few hours.
Rwanda Volunteering
Wondering where to volunteer while in Kigali? Well, you will be spoilt for choice because there are many of social projects for people interested in volunteering. Hospitals, schools, sports organizations and Non-Government Organizations (NGO's) have such kind of opportunities for people who want to lend a hand. Volunteering is not only an opportunity to offer your services for the greater good but also an opportunity to interact with the local people. This is the time to understand the culture of the people and Top things to do in Kigali the challenges they face.
Go bowling
The local people are not so keen on bowling because it is seen as a game for the affluent. Never the less, it is a very exciting game for families or friends because it encourages bonding and character building. Mamba club is one of the popular places for bowling. Everything is arranged is such a way as to encourage networking. If you are very social, you may end up getting the right business contacts. You can hang out after the games with families and friends. Mamba Club even has food, ice cream and food for those who may be interested.
Visit Craft shops and Art Galleries
Like everywhere else, the people of Rwanda love to tell their story using art. Most art products are derived from materials got locally. Some of the products include colorful dresses, bangles, necklaces and beads. These products can be bought for display in living rooms, as souvenirs or as gifts for loved ones. The art centres in Kigali include Kigali Arts centre, Abien Arts Centre, Inema Arts centre, Ivuka arts, and Indiba art space. For the best fashion, consider visiting Abraham Kongo collections, Go Kigali Boutique, Nyamirambo Women's centre and Sarah Day Design.
Visit a health Club
As a progressive city, Kigali is home to several health clubs that offer services like pedicure, facial clean-up, manicures, steam baths, sauna, body massage, body building and aerobics. Things to do in Kigali Rwanda your budget dictate which place to go to because there are both high-end and more budget friendly options.
Shopping Malls
Those interested in window or serious shopping will struggle to choose where to go from the hundreds of shopping malls in the city. There are both small and large super markets. For the best shopping experience, it is always recommended that you go to the larger malls. Here you will find groceries, toiletries, textiles, shoes and electronics. Some of the big shopping mall brands include Kigali Heights, Kigali city mall, M Peace Plaza, Masterpiece mall and Uchumi.
Rwanda Skydiving
This daredevil activity is a recent tourist attraction in Kigali. It involves jumping in a free fall from a small plane and stabilizing with the help of a parachute. Skydiving is a sport that was borrowed from military paratroopers. The activity is safe but not for the faint-hearted. It is also an expensive venture that is licensed/managed by the Rwanda Aviation authority.
Ride a Horse
Horse riding is organized at Rugende Park and also Fazenda Sangha on Mount Kigali. It is an exciting adventure where participants go to discover the breath-taking landscapes of the Tourism sites in Kigali countryside on a horse. Horse riding open to both learners and experts. Learners have to first go through lessons on the basics of jumping onto a horse and managing movement.
Skating
Skating is very popular with youths and teenagers but even elders can take part. Skating is a newly introduced activity in Kigali and like horse riding requires some practice. The best place to learn skating while in Kigali is at SOS school in Kacyiru.  The school teaches skating for both recreation and competitions.
Golfing
Like bowling, the locals see golfing as a game for the more affluent, expatriates and a few of the middle class. This perception must be true because whenever you visit Kigali Golf club in Nyarutarama, you will find most of the golfers are government officials, tourist, expatriates and businessmen. This 18-hole course requires a regular membership fee which may not be affordable for the ordinary local. However, even non-members can visit the club once in a while and get a chance to mingle with some of the influential residents of the city. Golfing equipment can be hired for a fee.
Play Tennis
If you love lawn or table tennis, know that Kigali has several arenas where you can register to play the games. The best tennis courts are in Amahoro stadium, Umubano Hotel, Hotel Des Milles Collines, Cercle Sportif and Nyarutarama Sports Club. Most of the courts are made of clay giving a "Roland Garros" kind of experience to the participants.
Fishing
Rwanda may not be a leading fishing country but Lake Muhazi offers anglers some really exciting opportunities for a reasonable catch. The lake covers an area of about 32 square kilometers Tourism attractions in Kigali hence offering many fishing spots. The lake rewards not only fishermen but also birders and those who love beautiful scenery.
The Kigali Convention Centre
This Centre is one of the newest eye-catching architectural marvels in Kigali city. The Architects came up with an interesting beehive-like design which consists of shinning glass and a powerful beam for the night. Most of the popular conferences are held at the Kigali Convention Centre. The Kigali Convention Centre has helped Rwanda become a venue for many international conferences. The Radisson Blu Hotel is an extension of the large Convention Centre.
Go to the local markets
The best way to experience the culture of the people of Kigali is to visit their local markets. This is where you find people from different backgrounds gathered in one place to do Tourism activities in Kigali Rwanda business. The best markets in Kigali are Kimironko and Nyamirambo. These large markets are excellent for buying fruits, cereals, legumes, flour, spices or vegetables. Apart from food, these markets also have shops dedicated to African fabrics, curios and electronics. The atmosphere is inviting and traders welcome all buyers with a smile. It is important to note that most of the locals speak Kinyarwanda and French. English speakers may need to hire Guide to help with translations. Finally, you need to learn the art of bargaining because prices are not shown on the shelves.
Take Coffee or Tea
A morning or evening visit to one of the coffee shops in Kigali is the best way of starting or ending your day. Rwandan coffee is organic and concentrated. Taking one cup will certainly lead you to craving and ordering more. The best places to go for coffee are café Neo, camellia, Inzora rooftop café, Le panorama, the popular Sundowner and Bourbon coffee.
Visit a coffee cooperative
If you found the Kigali coffee irresistible, then you might want to know where it is grown and processed. The best place to find out more about Rwanda coffee is to visit a popular cooperative like Queen Coffee. This private coffee cooperative Top tourism sites in Kigali Rwanda organizes tours to the coffee fields and factory. By the end of your visit to this cooperative, you would have learnt how coffee is planted, harvested, processed and packed.
Watching Movies or visiting Night Clubs
Kigali is a lively city both during the day and at night. The night life of Kigali is about partying, dancing and having fun. If you are into movies, you can visit one of the cinema halls showing the latest local and international films in HD, 3D and 5D. If you want to interact with the local people, you can visit one of the higher end night clubs or attend a music Tourist places to visit in Kigali concert bringing together popular musicians from within and outside the country. The best places to go clubbing in Kigali include Club 514, Chillax Lounge, K-Club and Rosty Bar.
Watch Soccer and Amahoro stadium
If you are a soccer fanatic, there is no better place to go to than the popular Amahoro stadium in Remara. Local league matches are organized here on Wednesdays and Saturdays. The game starts in the afternoon or at night. If you are lucky to visit when the national team is playing, you will get to see just how patriotic the people of Rwanda are.
The Kigali Public Library
The Kigali public library is ideal for those who love reading or widening their knowledge on Top tourism sites in Kigali different subjects. The library has books on historical events, political issues, and the education system in the country, business, adventure and religion. You can also find the latest novels and newspapers on the shelves. After reading your book or newspaper, you can surf the internet or watch documentaries. If you have no time to read, you can simply buy or rent a book. There is even a coffee shop within the facility. If you are interested in only books about Rwanda, we recommend that you go to Ikirezi Bookshop instead.
Rwanda Food at a local restaurant
Kigali is home to many restaurants serving both local and international dishes. The main local cuisines to enjoy while in Kigali are Nyama Choma (roasted meat), Shawama, Ibirayi (goat mixed with potatoes), Rolex, Akabenz (cooked pork), Rwanda special (chips fired with eggs) and biriyani. Western delicacies can also be served in the various restaurants and include hamburgers, pizza, Gelato, Goulash, Paella, omelette and more. The best places to go enjoy nice food in Kigali are the Serena Hotel, hotel des Mille Collines, L'Epicurien, Repub Lounge, The Hut, Poivre Noir, Khana Khazana Kiyovu Brachetto and Now Rolex.
The Nyamirambo Women's Centre
This is a pro-woman NGO found on the outskirts of Kigali. It was opened by a group of local women in 2007 with a mission of ending gender-based violence. The Tourist places to visit in Kigali Rwanda NGO now run different projects to help women enhance their local capacities for self-reliance and livelihood especially after losing their spouses. The women have learnt computing, English speaking, fashion design, hair dressing, pedicure, manicure and craft-making. The Nyamirambo Women's Centre also arranges city tours. These tours include visiting the State House Museum, local shops and the National History Museum. Supporting the Centre is one way of empowering the vulnerable women in Kigali.
The Gaddafi Mosque
Though it's official name is the Islamic Cultural center, most prefer to call it the Gaddafi Mosque. The former Libya president Gaddafi didn't make any contribution towards building the Mosque. Residents prefer to call it Top attractions in Kigali Rwanda Gaddafi Mosque because it is found near the Gaddafi road. The Mosque is considered to be the main center of Islamic belief in Rwanda. It has a school and clinic that serves the local people living in the area. If you happen to visit Nyamirambo, take time to visit this beautiful mosque.
Go jogging or walking
Jogging or walking around Kigali is an exciting way to discover things about the city that wouldn't be possible in a car. The streets in Kigali are well organized and safe from criminals. There are pedestrian paths along the roads with security and intelligence personnel everywhere. You can plan your walk to the suburbs, the middle of the city or the valleys of Nyarutarama and kacyiru.
Visiting the Kigali Genocide Memorial
The Kigali genocide memorial center is one of the top 5 most visited sites in Rwanda. The memorial center was constructed to remember the gruesome scenes that occurred in 1994 when over 200,000 Rwandans were killed along lines of discrimination and segregation. The remains of many of the fallen were buried here. The memorial center is a place of reflection and a constant reminder to current and future generations about the evils of discrimination. A visit to the Kigali genocide Memorial is not for the faint-hearted because you will see sorrowful images and videos of what happened during the genocide.
Tour the main city Museums
Like any other capital, Kigali has a rich history. Many amazing things where done by people who lived in the city before. Their works are recorded and kept in museums around the city so that they can inspire and motivate future generations.  The museums to visit in Kigali include the State House Museum, Kandt House Museum, Rwanda Art Museum and many more.
The Belgium UN Troop Memorial
This is a memorial center for the 10 Belgian peacekeepers that were killed while working with the United Nations in 1994. The soldiers had been assigned to protect the Prime Minister Madame Visit Kigali Rwanda Agathe Uwiligiyimana. The assailants confronted the soldiers, overpowered and killed them. After killing the Belgium peacekeepers, the Hutu extremists murdered both the prime minister and her husband.
Visit Hotel des Mille Collines
With all its current luxury offerings, Hotel des Mille Collines has a dark past. During the 1994 genocide, an influential Hotel Manager helped hide many Tutsi's from the Interahamwe militias looking for them. What transpired is featured in a famous movie about the Rwanda genocide known a "Hotel Rwanda". Tourists love staying in the hotel not only because of the luxury facilities but because of its history. Hotel des Mille Collines has 112 guest rooms, a conference room, a bar, restaurant, swimming pool, health club, lounge area, gardens and more.
In conclusion, as you plan your trip to Rwanda, don't miss out on everything the country's largest city has to offer. Plan your sightseeing with our list of the top things to do in Kigali.