Best 5 Places to Visit in Rwanda
August 27, 2016
0 Comments
---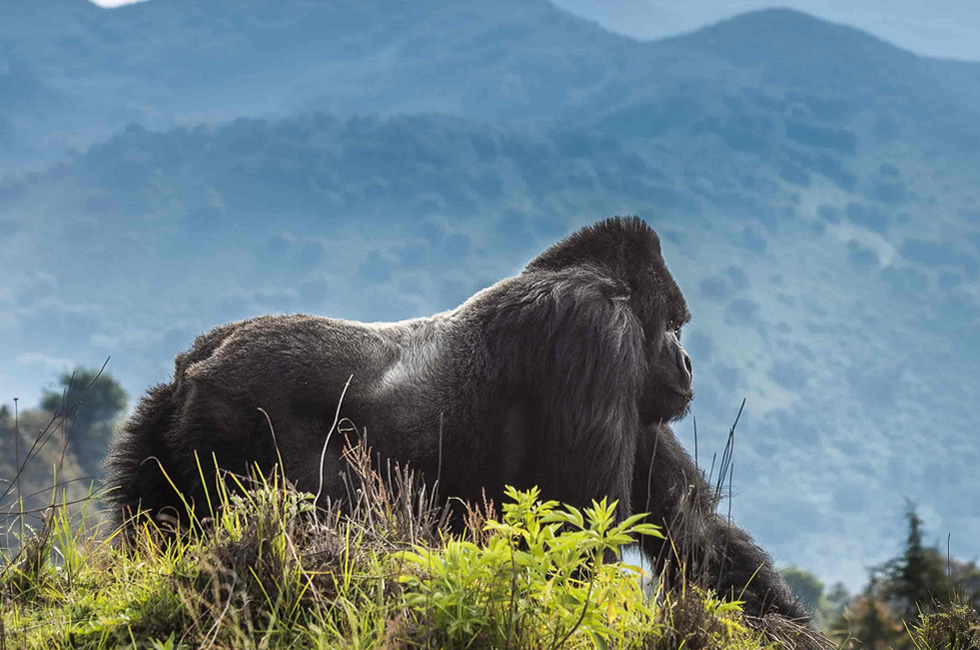 ---
For tourists, Rwanda is both a tropical paradise and an exciting cultural destination with attractions for all tastes, from primate holidays, mountain climbing, cool beach treats and outstanding hill views. The country looks small but full of huge amazing places and famous attractions of all kinds. A visit to Rwanda feels like another heaven on earth and the people of Rwanda adapt so fast to the extent that visitors feel related with them.
Volcanoes National Park
Among the most famous African national parks and beaches, Rwanda's Volcanoes national park  a place to see mountain gorillas isn't only loved by foreign visitors but also the locals evidenced by the great conservation effort extended to the park. Many like visiting this park and meet up with unique primates that are the mountain gorillas and golden monkeys. If you have never had the opportunity to visit Rwanda and experience the most wonderful wildlife encounter, it's certainly one of the most ultimate experiences that you should intend to get in soon. Scenic road drives rock throughout as eyes get busy admiring the hilly backdrops of the sky views all through from place to place.
Lake Kivu
Another exciting Rwanda location and a place you will love to visit or even watch the beautiful sunset is Lake Kivu a famous beach paradise in north Rwanda . Its clear fresh winds and comfortable weather makes it the best  for every traveler bit couples or families. The beautiful island views of green vegetation and islands gives you a thousand reasons to stay outside your lodge room and chill. From Rwanda capital to all the other great Rwanda attractions, Lake Kivu is a place that can make one more amazed and relaxed after a long day or even just on a weekend gate way. This beach is Rwanda's favorite and formally named the best incredible beach in the land of thousand hills. There are  thousand interesting activities and things to do here, you can sunbath ,walk around the shores, take your time to see the beautiful views formed by hills and islands, visit particular islands by boat ,chill out in the sand, or sock your feet in water. There is also amazing water spots that are highly recommended   in mid-morning hours , afternoon and late evening.
Nyungwe Forest National Park
It seems amazing places never seem to cease in Rwanda, here is a gain the most visited primate home Nyungwe forest most favorite for primate lovers.When you think about a primate safari in Rwanda, Nyungwe is one of the first thought of destinations best known for chimpanzee trekking and lovely treks. Usually travelers make searches online before travel but those interested in seeing the most beautiful fast moving primates will definitely check out Nyungwe as one of the finest in Africa. However, even those who hate nature and green environment look at the place and just appreciate it for what it has to offer. Interesting treks and walks are done, some to the waterfall, up on the canopy and some through the thick green forest. There are dozens of beautiful primates, birds and forest wildlife, great accommodation and delicious cuisine and people visit the forest for its amazing tour activities as well as the lodges hospitality. More than a perfect destination for everyone who likes primates and nature, Nyungwe forest remains interesting year round though a visit during wet seasons is outstanding.